Aalok Chandora, M.D.
Specializes in Psychiatry, Psychiatry / Addiction
Aalok Chandora, MD is a 2007 graduate of Morehouse School of Medicine and has joined the Department of Psychiatry faculty full time as of January 30, 2017 at the rank of Assistant Professor.
Dr. Chandora completed residency training in psychiatry at the University of Alabama from 2007-2011. During this time, he served as Vice President of the Resident's Association and he also served on the Medical Student Education Committee. After completing his residency training in psychiatry, Dr. Chandora decided to pursue fellowship training in Addiction Psychiatry at Emory and competed this fellowship in 2012.
He successfully obtained board certification in Psychiatry in 2011 followed by sub-specialty certification in Addiction Psychiatry in 2012. Dr. Chandora is an active member of the American Psychiatric Association, the National Alliance on Mental Illness (NAMI) and the American Academy of Addiction Psychiatry. He is co-author on one publication in the Journal of Addictive Disorders and Treatment.
| | |
| --- | --- |
| Title | Assistant Professor |
| Languages | English |
| Department | Psychiatry and Behavioral Sciences |
| Specialties | Psychiatry, Psychiatry / Addiction |
| Training | |
| Residency | |
| Hospital Affiliations | Grady Health System |
| Accepting New Patients | Yes |
| Board Certifications | American Academy of Addiction Psychiatry, National Alliance of the Mentally Ill, American Psychiatry Association |
| Honors | Best Resident Poster, Alabama Psychiatric Physicians Association, Spring Conference, 2011, Most Helpful Resident, University of Alabama School of Medicine, 2008/2009, Finalist, Psychiatry Resident of the Year, Argus Award, University of Alabama School of Medicine, 2007/2008, Excellence in Psychiatry, Morehouse School of Medicine, 4th Year Medical Student, 2007, Community Service Award, Metro Atlanta Chamber of Commerce, 2nd Year Medical Student, 2004, Phi Beta Kappa, Liberal Arts & Science Fraternity, University of Georgia, 2001, Magna Cum Laude with Honors, University of Georgia, 2001, Hope Scholarship, University of Georgia, 1997-2001 |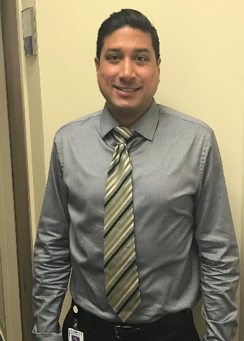 Primary Location
Morehouse Healthcare
1800 Howell Mill Road
Atlanta GA 30318