Ngozi Anachebe, Pharm.D., M.D., F.A.C.O.G.
Specializes in Gynecology, Obstetrics and Gynecology
Dr. Ngozi F. Anachebe is a board-certified Obstetrician-Gynecologist and holds the faculty rank of Associate Professor of Obstetrics and Gynecology at The Morehouse School of Medicine. She also serves as the Associate Dean for Admissions and Student Affairs. Dr. Anachebe is a diplomate of the American Board of Obstetrics and Gynecology and is a fellow of the American College of Obstetricians and Gynecologists. She practices general Obstetrics and Gynecology at Morehouse Healthcare. Dr. Anachebe received her medical education, as well as internship, and residency training in Obstetrics and Gynecology at Morehouse School of Medicine. She also holds a Pharm.D. degree from Mercer University, College of Pharmacy and Health Sciences in Atlanta, GA.

Dr. Anachebe's research interests include disparities in reproductive health outcomes, cervical cancer screening, obesity, and predictors of medical student success.
Dr. Anachebe takes care of women throughout their life cycle from adolescence and beyond. She manages a variety of obstetric and gynecologic conditions including normal and high-risk pregnancy and delivery, cervical cancer screening, pregnancy prevention, management of abnormal uterine bleeding, and obesity counseling. She prides herself in partnering with her patients to provide comprehensive obstetric and gynecologic care to them. Her patients love her warm, down to earth, honest, and straight forward demeanor. Dr. Anachebe believes in empowering her patients through educating them about their conditions.
Title
Associate Professor
Gender
Female
Languages
English
Department
Obstetrics and Gynecology
Specialties
Gynecology, Obstetrics and Gynecology
Training
Morehouse School of Medicine Atlanta, GA
Residency
Morehouse School of Medicine, Atlanta, GA
Hospital Affiliations
WellStar Atlanta Medical Center, Emory University Hospital Midtown, Grady Memorial Hospital
Accepting New Patients
Yes
Board Certifications
American Board of Obstetrics and Gynecology
National Board of Medical Examiners
Honors

2018 Mentor of the Year, District IV, American College of Obstetricians and Gynecologists
Advisor of the Year, MD Classes of 2009 and 2014
Most Caring Person Outside of GEBS Program, 2013 and 2014
Faculty Appreciation Awards, 2007, 2008, 2009, 2010, 2013
Morehouse School of Medicine Distinguished Alumnus Award, 2012

Special Interest

Pharmacotherapy, Menopausal Care, Pregnancy Prevention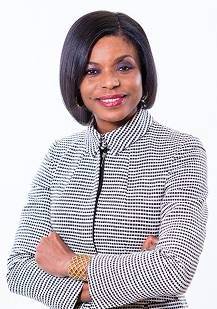 Primary Location
Howell Mill Office
1800 Howell Mill Rd
Atlanta GA 30318